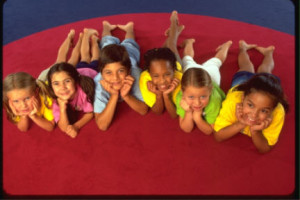 Welcome and thank you for your interest in our After School Program! Located at Upper Room Christian, when you enroll in our After School program we'll provide more than just quality care and academic support. We'll teach your child Martial Arts!
Studies have shown, and more importantly, parents of children in our program know that Martial Arts lessons can help children improve confidence and develop the leadership skills they need to succeed in life. Most of all, they'll gain the high self-esteem that is proven to result from Martial Arts training. Our instructors in the exclusive Premier Taekwondo, After School Program are certified Martial Artists.
If you are like most parents, you are probably on a budget. Premier Taekwondo makes it easy for you to give your kids TWO ACTIVITIES FOR THE PRICE OF ONE! Convenient after-school care AND exciting Martial Arts lessons.
Don't Settle For Day Care When You Can Have So Much More!
Designed as a constructive alternative to Extended Day or Day Care, our After School Program includes:
Transportation from your child's academic school to our facility.
Fun Team-Building Games
Educational Themed Activities
Character Development Lessons
Exciting Martial Arts Classes
Our Martial Arts classes are developed with a strong emphasis on character development in order to build self-esteem and self-confidence. They reinforce discipline and respect for themselves, their parents, and their teachers.
Even though martial arts will be the focus of our program, our enthusiastic club coordinators and certified children instructors will provide any you and your child may require. We will teach the importance of courtesy and respect, work on focus and concentration for good grades, plus teach your child to only use "Karate" for self-defense.
We also Holiday Day Camps for school days off during the academic year. Our program allows your child to experience a safe and fun environment, while providing them the opportunity to train and advance in martial arts. Examples of Holiday Camps include Christmas week, Mid winter recess and Spring recess.
Join Premier Taekwondo now and take advantage of our Special Offer! 
---
Contact Information
722 Deer Park Rd. Dix Hills, NY